Brushwood Folklore Center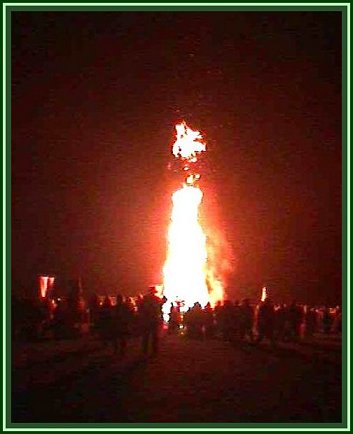 Brushwood is a campground and meeting place.
It is the host site for Sirius Rising, Summerfest
and other annual festivals and gatherings.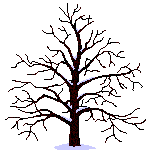 Brushwood offers rustic, secluded, clothing-optional camping on 180 mostly wooded acres near the town of Sherman in rural Chautauqua County, New York. The campground is equipped with hot and cold showers, flush toilets, and a swimming pool and hot tub.
We have two covered pavilions near the main camping area, giving us several thousand square feet of "rain or shine" outdoor space for performances, workshops, lectures and ceremonies. We also have a heated indoor lodge for year-round use, and heated indoor sleeping accomodations for about a dozen people.
Brushwood's camping fees are $10.00 per night, or $5.50 for a day visit. Heated, indoor lodging is $15.00 per night.
Spring and summer gatherings at Brushwood are camping events. Come prepared to take care of yourself while living outdoors. Even in July and August, evenings and early mornings can be cool and damp, so bring a few warm things and at least one good blanket.
Pets are not permitted at Brushwood, because of the risks to the animals and to other campers. There are kennels in the area that can board your dog during your stay at Brushwood. Call Brushwood before your visit for information about boarding your pet.
For information and to make reservations or arrangements for your next event, return to the home page for our address, telephone and e-mail address.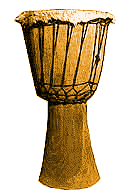 To find Brushwood:
The address is: 8881 Bailey Hill Rd. Sherman NY 14781.
The Phone number is: 716-761-6750
Brushwood is located 15 minutes west of the Chautauqua Institute, 30 minutes west of Jamestown, New York, and 30 minutes east of Erie Pennsylvania.
Take Interstate 86 to Sherman (exit 6). Go north to Main St. Go to the west end of Main St. to Hart Street (also known as County Rd. 15). Turn left. Go south 3 miles on County Rd.15 to Bailey Hill Rd. Turn right. Brushwood is 1 mile down Bailey Hill Rd. on the left.



A Public Service Page from The Rams Horn
copyright 2002 , Jim & Beth Boyle, All Rights Reserved

No part of this website may be used for any purpose ( including using images ) without written consent from The Rams Horn