Celtic Pewter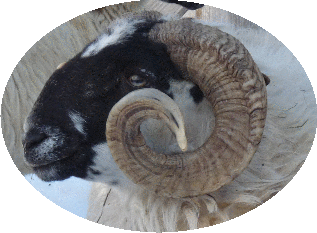 The Rams Horn


Celtic Clasps by The Rams Horn

We offer for sale at The Rams Horn, fine pewter cape and cloak clasps as well as buttons and brooches all hand cast by James E. Boyle. Our luscious, pewter designs will provide years of beauty and serviceability to your hand-made garments. Pictured above is one of our small tunic or cape clasps in a traditional Celtic knott pattern. Our closures are designed in house by Beth and James Boyle. Inspired by traditional Celtic patterns and ancient jewelry designs, these clasps are sure to delight the eye and provide just the accent desired on your garments. For our complete line of buttons and clasps follow the links to the Jewelry Pages.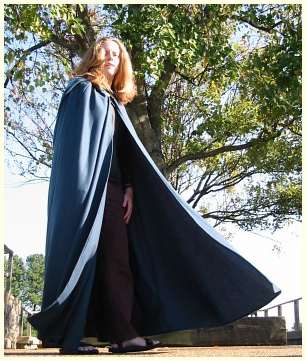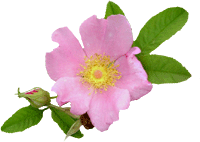 From The Rams Horn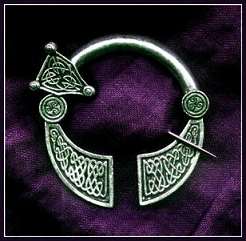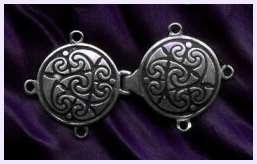 Throughout it's long history pewter has had an almost infinite variety of compositions, even today there are still numerous varieties produced. The only common factor is a relatively high tin content which is hardened by additions of other elements. In most countries newly manufactured pewter is a lead free alloy usually being hardened with additions of antimony and copper, containing over 90% tin. Other elements such as silver and bismuth are sometimes used in. In the past pewter often contained lead but as awareness has grown into the harmful effects of lead it has been eliminated. Modern pewter can be polished to a bright silver like finish or if preferred chemical darkeners can be used to simulate the patinas associated with old pewter. At the Rams Horn most of our pewter is burnished after being antiqued to bring out the detail. Our customers mostly prefer this finish to a high shine or to a brushed finish. The pins and other findings are all soldered by hand on our products by James E. Boyle. Our Pewter jewelry is of the highest quality and is meant to last for many years.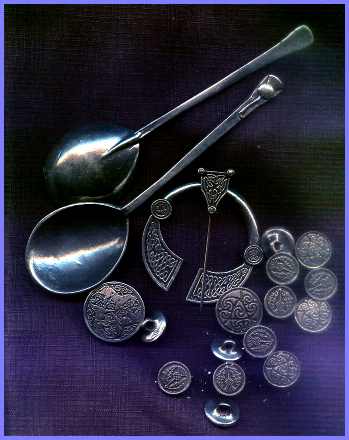 We also offer Textile and animal jewelry for sale. We have hundreds of unique pieces for sale in our jewelry line that can be purchased at your convenience on Line by following the links to our jewelry store. Thank you for your interest in our fine products. We look forward to doing business with you. All of our artwork is made right here in Western, NY. Our original models are created by carving the model in wax and then casting the design in silver. A high heat rubber mold for spin casting is made from that silver model. To learn more about lost wax casting follow the links to the
Lost Wax Casting Page
.

Respectfully yours,

Jim and Beth Boyle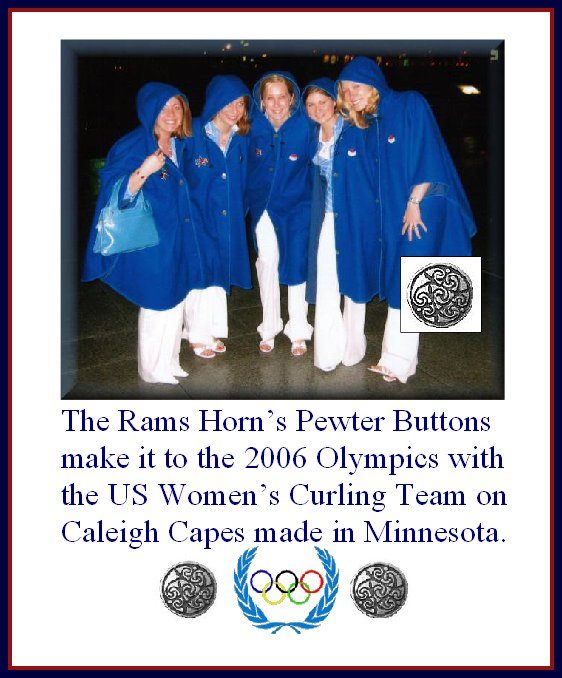 http://www.laterralane.com/CaleighCapes/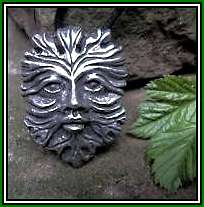 Made in the USA



PLease Note, We take Credit Cards ONLY Through PayPal!
However you need not have a PayPal Account set up in advance!
Checks and Money Orders Also Welcome!
Sorry, we cannot take Credit cards over the Phone.

Established 1980
on the Web since 1997







copyright 2002 , Jim & Beth Boyle, All Rights Reserved

No part of this website may be used for any purpose ( including using images )
without written consent from The Rams Horn