Shopping Terms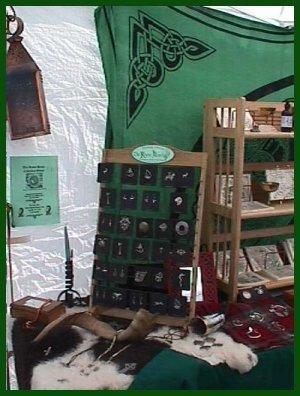 Thank You for Shopping at The Rams Horn Studio on Line!
If paying by check or Money Order please may the funds payable to James E. Boyle not The Rams Horn. We except returns on approval only, please e-mail or call us with your problem. We stand by our handcrafted pewter and will replace defective pins if a clasp or other part fails. All soldering is done by hand by the artists. You will be notified if an item is out of stock but we cast weekly and are able to fill most orders immediately. We ship only by US Priority Mail. Please do not ask for shipment by UPS as we live far from any pickup for trucking. Please allow ten days for checks to clear. Money Orders and PayPal payments are shipped on receipt. Please contact us for the price of shipping over seas and CANADA.
Thank you for shopping with us here at The Rams Horn.
Your truly,
Jim and Beth Boyle