Access
The cairn is located on North Uist, near Loch Langass in the Western Isles of Scotland. It is simple and pleasant to take the ferry from Leverburgh, on Harris, to Newtonferry ( Also known as Otternish. This can cause some confusion, as Caledonian Macbrayne, the ferry company, refers to it as Otternish, while most maps call it Newtonferry.) From the ferry, it is about a ten mile drive to the site which is off the A867 Lochmaddy-Clachan road. From the road it's about half a mile uphill on a pebble path to the Barpa Langass burial chamber. There is no charge to view the cairn and no toilets or facilities on site.

Archaeology Notes
North Uist, Barpa Langass
Alternative Names: Bharpa Langass; Ben Langass
Type of Site: Chambered Cairn
NMRS Number: NF86NW 6
Map reference: NF 8376 6573
Parish: North Uist
Council: Western Isles
Former District: Western Isles
Former Region: Western Isles Islands Area
(NF 8381 6571) Barpa Langass (NR)
OS 6" map, Inverness-shire, 2nd ed., (1904)
Barpa Langass is a cairn 14ft high and edged by a peristalith 80ft in diameter of which 14 stones can be seen. On the E side there is a funnel-shaped forecourt within which is a mass of cairn material removed during attempts to find the passage. The latter is intact except for the outer few feet, and leads into an oval chamber 13ft 3ins long by 6ft wide, roofed with three lintels.
E Beveridge (1911) found evidence of burnt burials, sherds and wood ash in debris removed from the interior. In the late 19th century a second chamber was said to be attainable by a passage from the N side.
Finds, in the NMAS, include Beaker and IA, or later, shreds, a few flints, a barbed and tanged arrowhead, and burnt bone (presumably human).
A S Henshall 1972; E Beveridge 1911; V G Childe 1940.
This chambered cairn is as described and planned by Henshall. Nothing was seen of the second chamber.
Surveyed at 1/10,560.
Visited by OS (J T T) 10 June 1965.
References from
Anon (1885 )
Sailing Directions for the W coast of Scotland,
7,
Armit, I (1998 i)
Scotland's hidden history,
Stroud, Gloucestershire, 36-8,
Armit, I (1996 )
The archaeology of Skye and the Western Isles,
Edinburgh, 70-5, 95,
Beveridge, E (1911 )
North Uist: its archaeology and topography, with notes upon the early history of the Outer Hebrides,
Edinburgh, 246-8,
Childe, V G (1940 )
Prehistoric communities of the British Isles,
London and Edinburgh, 70,
Feachem, R W (1963 b)
A guide to prehistoric Scotland,
London, 49-50, 1st
Fojut, Pringle and Walker, N, D and B (2003 )
The ancient monuments of the Western Isles,
Historic Scotland Visitors' Guide, Edinburgh, 10-11, 13, 2nd
Henshall, A S (1972 a)
The chambered tombs of Scotland,
2, Edinburgh, 500-3, UST 6,
Hingley, R (1999 )
'The creation of later prehistoric landscapes and the context of the reuse of Neolithic and earlier Bronze Age monuments in Britain and Ireland',
Bevan, B, Northern exposure: interpretative devolution and the Iron Ages in Britain,, Leicester archaeology monographs no.4, Leicester, 236,
McCullagh, R (1991 h)
'Excavations at Newton, Islay',
Glasgow Archaeol J, 15, 1988-89, 38,
Miers, M (2007 )
The Western Seaboard: an illustrated architectural guide,
Ritchie and Harman, J N G and M (1985 )
Exploring Scotland's heritage: Argyll and the Western Isles,
Exploring Scotland's heritage series, Edinburgh, 150, no. 86,
Ritchie and Harman, [J N] G and M (1996 )
Argyll and the Western Isles,
Exploring Scotland's Heritage series, ed. by Anne Ritchie, Edinburgh, 24, 145-6, 2nd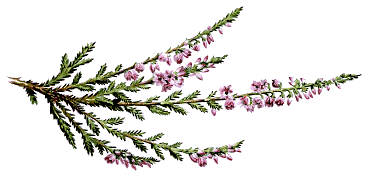 Photos by Dean Hoffman and Beth Maxwell Boyle
Copyright 2007, All Rights Reserved