Custom Design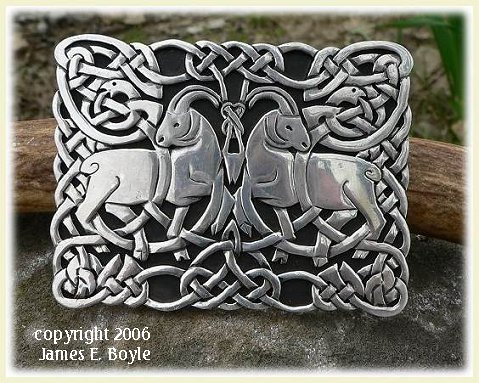 The Rams Horn

Custom Design

James Edward Boyle & Beth Maxwell Boyle

3680 Panama-Stedman Road

Mayville, NY 14757

Phone 716-789-5804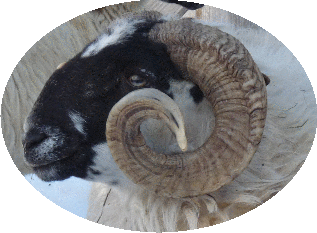 "Old World Craftsmanship for Today"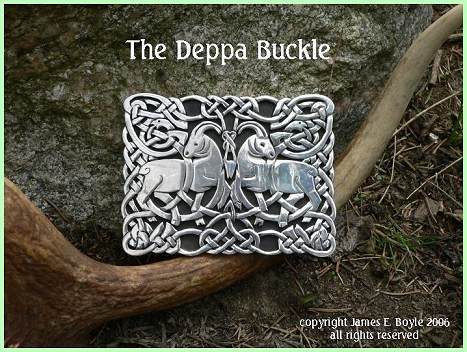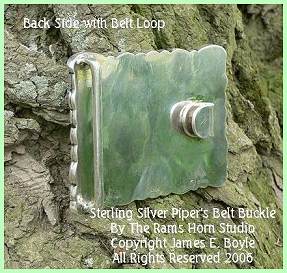 Custom Design and Special Order To Meet Your Club or Business Specifications. Personal orders also welcome.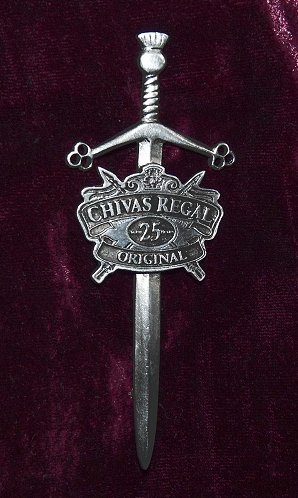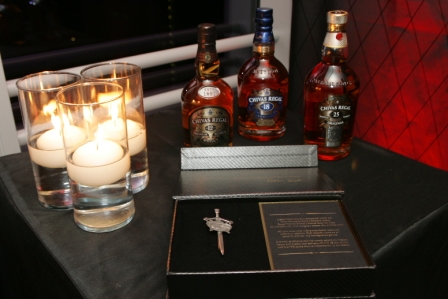 Custom Kilt Pin for Chivas Regal 25

Old fashioned Craftsmanship of the highest Quality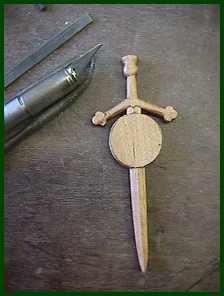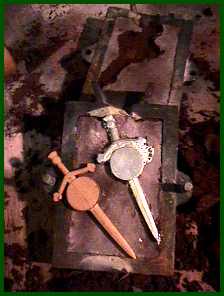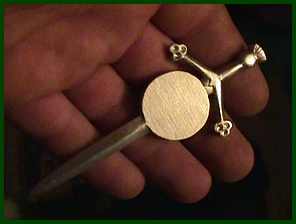 1.)Sand-casting model, hand carved in wood and the latter sand-cast, pewter, model before logo is applied.

Throughout it's long history pewter has had an almost infinite variety of compositions, even today there are still numerous varieties produced. The only common factor is a relatively high tin content which is hardened by additions of other elements. In most countries newly manufactured pewter is a lead free alloy usually being hardened with additions of antimony and copper, containing over 90% tin. Other elements such as silver and bismuth are sometimes used in. In the past pewter often contained lead but as awareness has grown into the harmful effects of lead it should now have been eliminated. Modern pewter can be polished to a bright silver like finish or if preferred chemical darkeners can be used to simulate the patinas associated with old pewter. At the Rams Horn most of our pewter is burnished after being antiqued to bring out the detail. Our customers mostly prefer this finish to a high shine or to a brushed finish.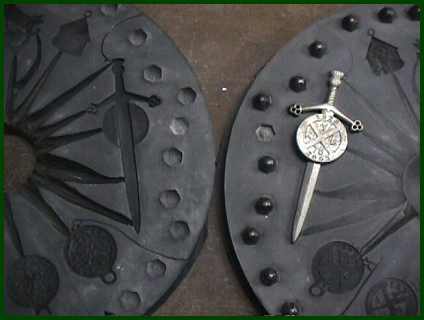 Finished design in rubber, spin-casting mold with applied logo .

(Ready for full production.)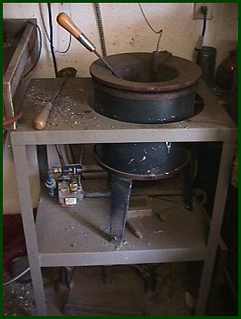 Pewter Casting Furnace for melting fine pewter.

Thank you for your interest in our fine products. We look forward to doing business with you. All of our artwork is made right here in Western, NY. Our pewter jewelry is poured by hand by James Edward Boyle in fine, lead free, jeweler's pewter that is burnished and antiqued by hand in our studio. Our jewelry is signed and can be considered an investment in Fine Art. We Can produce custom designs for your business or organization using your design or we can design for you. Please write for a price quote. Let James or Beth design that very special award or project for you. All our fine pewter in produced by spin casting.


Custom Kilt Pins for the Oldest Pipe Band in the USA

(Ready to be burnished and antiqued.)

If you are not familiar with this process, models are carved by hand of wax or wood. These small patterns or originals are laid out on a disc of uncured silicone to create casting cavities. When cured, this rubber mold is spun in a centrifuge while pewter is poured into the center of the mold. Silicone rubber molds can be cycled as many as 50-60 times per hour, for hundreds of cycles. Therefore, a 20 cavity mold can produce 1000 pieces per hour if small-to-medium production runs are needed. Resulting jewelry parts have excellent detail and representative surface finish of the master pattern. Spin-Casting uses adjustable centrifugal force to inject molten metal into a vulcanized silicone rubber cylindrical mold under pressure, completely filling the mold cavities.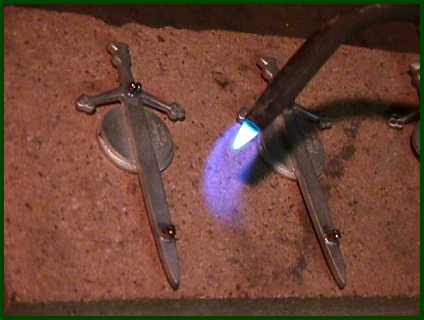 Hand Soldering Findings on the kilt pins.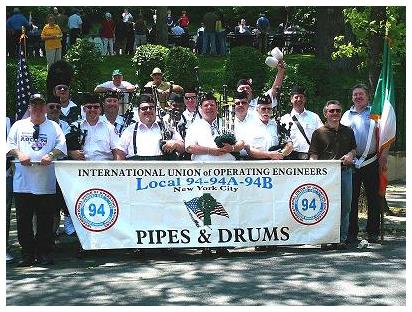 A recent custom kilt pin designed for the International Operating Engineers, Local 94,
Pipe and Drum Band in 2008

Venting systems eliminate air pockets and voids to produce beautiful, high quality castings with virtually identical strength, surface finish and dimensional characteristics as those produced by any other processes, at greatly reduced cost and lead times. The amazing thing about spin casting is that, since pewter melts around 600 degrees or even lower, it doesn't require all that expensive mold investment that lost wax casting requires. Using centrifugal force, we simply hand pour molten metal directly into high temperature rubber molds spinning at high speed and 15 minutes later, we release a cast tree ready for cut-off & finishing. Each piece is then inspected and hand finished by Beth and Jim. All findings are hand soldered by James to the highest standards using pewter solder.

Respectfully yours,

Jim and Beth Boyle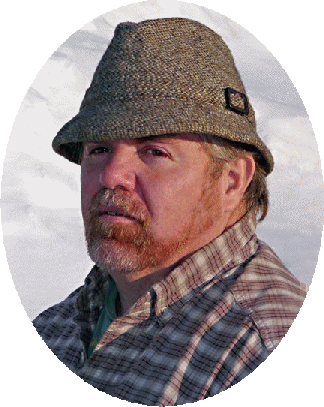 Jim Boyle

Master Jeweler


NOTE:
Please do not use your GPS to find our home? We do not do any business from our home or studio. We do all business at shows and from this website. Please respect our privacy? Thanks!