Groundhog Pipe Smokers 3

Club Museum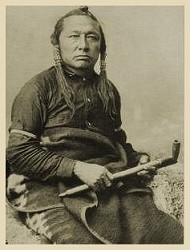 "When you pray with this pipe, you pray for everything in the universe, and everything in the universe prays with you."
-Black Elk, Holy Man of the Oglalas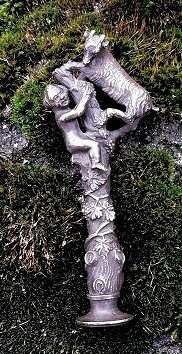 The Mighty Groundhog Bronze Tamper

(Probably German or Austrian)

4 1/4 Inches Tall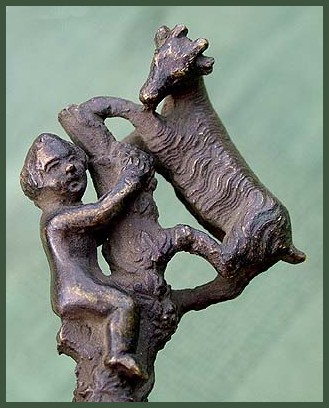 Closeup of Bronze Tamp

s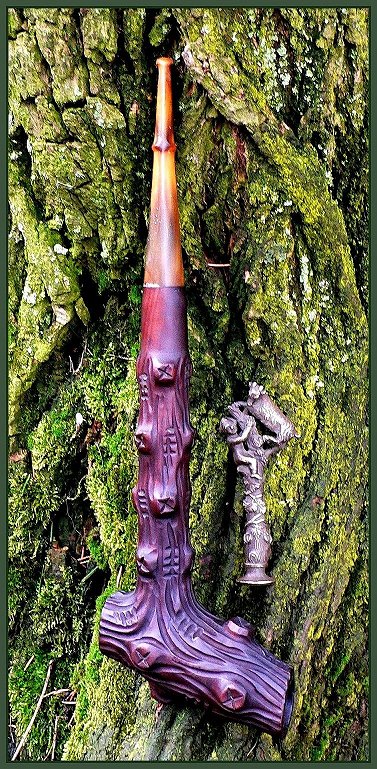 The Presidential Woody
13 Inches Long
Bowl 4 1/2 Inches tall
(Not Briar, Unknown Hardwood with Horn Stem)
This Pipe is Probably German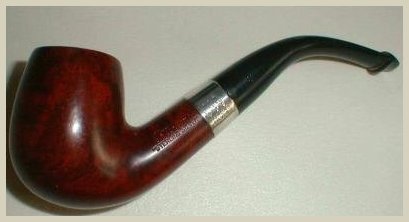 Tom's presidential Peterson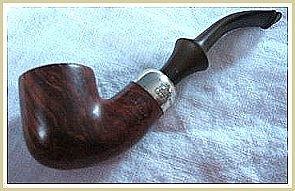 Jim's brickhouse Peterson

Beth's delicate Savinelli

Colleen's fanciful Butz-Choquin L' Pipe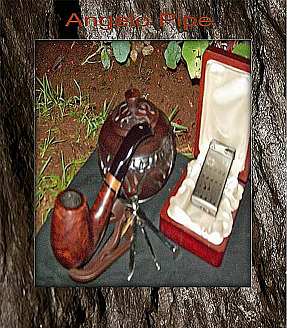 Ryno Crous' Angelo Pipe
INVOCATION TO TOBACCO

Weed of the strange flower, weed of the earth,
Killer of dullness, parent of mirth,
Come in the sad hour, come in the gay,
Appear in the night, or in the day,
Still thou art welcome as June's blooming rose,
Joy of the palate, delight of the nose!
Weed of the green field, weed of the wild,
Fostered in freedom, America's child,
Come in Virginia, come in Havana;
Friend of the universe, sweeter than manna,
Still thou art welcome, rich, fragrant, and ripe,
Pride of the tube-case, delight of the pipe!
-Henry James Mellen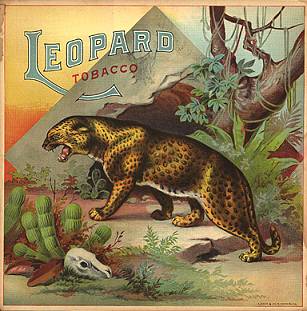 Tobacco chic for Paris museum of maligned smoker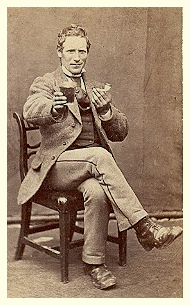 PARIS (Reuters) - Tobacco began life in France as a nobleman's cure for a monarch's migraine.
Almost five centuries later, it has become a king-size headache for the French government, which has declared war on what it blames for the country's soaring cancer rate.
But Tigrane Hadengue says cigarettes have given tobacco a bad name, a wrong he has set about righting with his tiny "Museum of the Smoker" located perhaps a bit too close for comfort to the sprawling Pere Lachaise cemetery in northeastern Paris.
The French love affair with tobacco dates from the mid-16th century when Jean Nicot, convinced of its healing powers, sent some powdered leaf to Catherine de Medici to treat the crippling headaches suffered by her son King Francois II.
Its success led to the plant from the New World being named "Nicotiana Tabacum" and ensured Nicot's place in history.
Initially popular because of its medicinal properties, tobacco was not long for the apothecary's shelf and within 200 years it had conquered the globe, says Hadengue.
But, he explains, tobacco and smoking are so much more than the "smokes," "gaspers" or "cancer sticks" that pass mechanically from the hand to the mouth of millions daily.
"You can't really say cigarettes are tobacco. It's a manufactured product based on tobacco, extremely harmful, above all because of the additives it contains, induces compulsive consumption, and you smoke them while doing other things.
"In the Museum of the Smoker what we are seeing is young men, I'd say around 25-35 years old, who no longer have the same naive view of the cigarette. And just as they discovered good wine ... they are now discovering cigars.
"They want to replace a blind, excessive consumption of cigarettes, one after another. Cigars offer the possibility, for those who want to smoke, of an act that has more to do with savoring, like the great wines of France."
"If you listen to people talk about their relationship with tobacco, with cigarettes it's generally love-hate, frustration," added the museum's co-founder Michka, who goes by only one name. "When people mention cigars, the pleasure principle dominates."
TOBACCO CHIC
The museum is a paean to tobacco chic. Its tasteful interior is lined with engravings of 18th century smokers, its walls and display cases packed with pipe cleaners, cigarette holders, snuff boxes, lighters.
Books on what to smoke and how to smoke it, like the 2003 Havanoscope, the cigar smoker's bible, are on sale, as well as more cigarette papers than you can find a match for. The proceeds help finance the museum.
A raft of anti-cigarette tracts are also on offer, plus advice on how to give up. And the museum's ever-expanding library has the very last word on smoking, smokers and the smokable, the whole set in eminently tasteful surroundings.
The cafe's ceiling was painted by a group of cartoon enthusiasts under the watchful eye of their mentor Gilbert Shelton, author of the cult "Fabulous Furry Freak Brothers" books, whose works have sold 60 million copies.
The museum even grows smoking substitutes like hemp, cultivated in its very own mini-hot house. But with a police station just around the corner, the museum's owners are quick to point out that the hemp it grows is not the cannabis variety smoked widely but still illegal in France.
DIVINE RITE
Europeans were disgusted when they first saw the indigenous peoples of the Americas putting tubes of dried rolled leaves to their mouths, describing them as savages and ministers of the devil who spat smoke like dragons.
In fact, the act of smoking was often part of a sacred rite.
"In some cultures, the absorption of certain plants either calls down the gods into the world of humans or allows man access to the divine," said Michka.
But mass consumption has largely robbed the act of smoking of its mysticism and its aesthetic.
"Setting up a museum of the cigarette wouldn't interest me at all, because it evokes no beauty," said Hadengue.
"However, the notion of the smoker is much more open and transcends epoques, borders and cultures. There is a lot of beauty to highlight.
"There's the whole weight of mythology, that smoking was first reserved for sacred purposes, restricted to important figures in the ethnic group.
"That stretches into contemporary art passing via literature, fine art, crafts. That's one of the most beautiful aspects of smoking that one can show. And that's what this museum is all about," he said.
CANCER WARDEN
Beauty is, of course, in the eye of the beholder. And the French state these days waxes less than lyrically about a substance it says causes 30,000 premature deaths a year.
President Jacques Chirac last month declared war on tobacco, announcing the 15 percent price rise that came into force in January would not be the last, as France seeks to persuade the 50 percent of young people who smoke to kick the habit.
"I've nothing against those who have declared war on cigarettes," responded Hadengue rather sniffily. "But I don't think that war has been declared on gastronomy and I don't think it's been declared on the cigar.
Copyright 2003 Reuters Limited. All rights reserved. Republication or redistribution of Reuters content is expressly prohibited without the prior written consent of Reuters. Reuters shall not be liable for any errors or delays in the content, or for any actions taken in reliance thereon.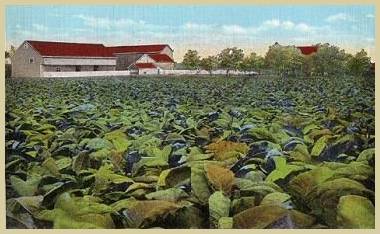 I hated tobacco. I could have almost lent my support to any institution that had for its object the putting of tobacco smokers to death...I now feel that smoking in moderation is a comfortable and laudable practice, and is productive of good. There is no more harm in a pipe than in a cup of tea. You may poison yourself by drinking too much green tea, and kill yourself by eating too many beefsteaks. For my part, I consider that tobacco, in moderation, is a sweetener and equalizer of the temper.
-Thomas Henry Huxley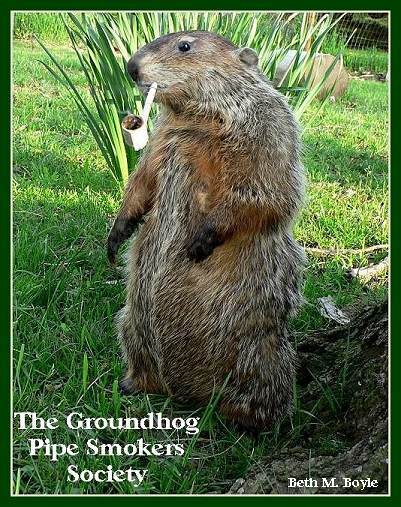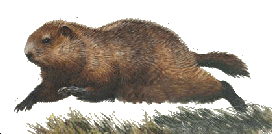 E-Mail the Webmaster

copyright 2002 , Jim & Beth Boyle, All Rights Reserved

No part of this website may be used for any purpose ( including using images )

without written consent from The Rams Horn