The Holly and The Ivy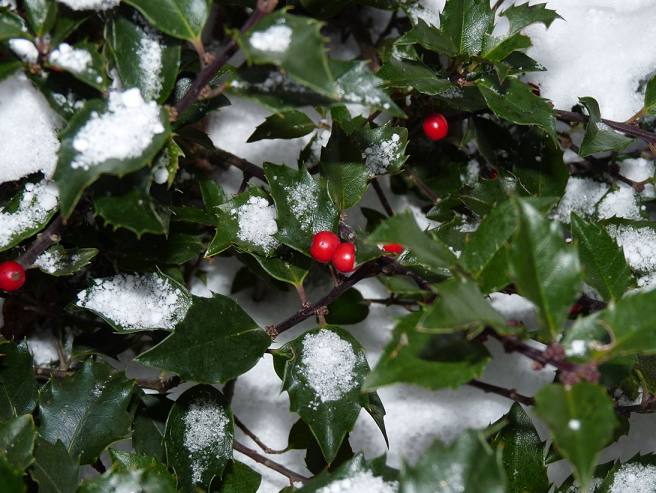 THE HOLLY AND THE IVY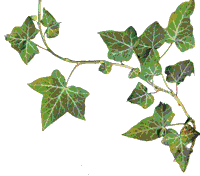 The holly and the ivy
When they are both full grown
Of all the trees that are in the wood
The holly bears the crown
Oh the rising of the sun
And the running of the deer
The playing of the merry organ
Sweet singing all in the choir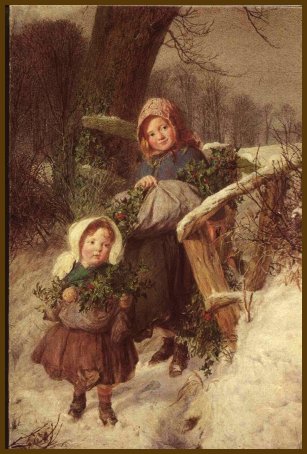 Frederick James Shields
The Holly Gatherers
1858
The holly bears a blossom
As white as the lily flower
And Mary bore sweet Jesus Christ
To be our sweet Savior
The holly bears a berry
As red as any blood
And Mary bore sweet Jesus Christ
To do poor sinners good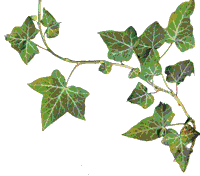 The holly bears a prickle
As sharp as any thorn
And Mary bore sweet Jesus Christ
On Christmas day in the morn
The holly and the ivy
When they are both full grown
Of all the trees that are in the wood
The holly bears the crown.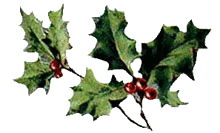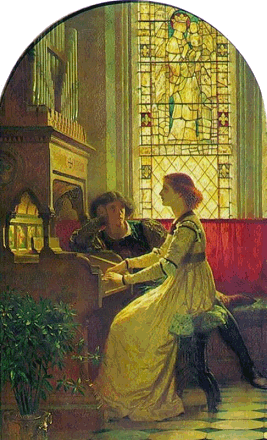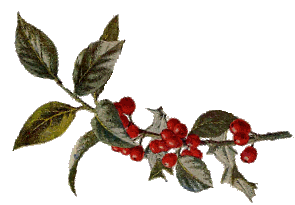 I learned this from one of those Firestone Christmas Records they gave away in 1964.
I loved it so much as a child and at the time it was not very well known.
It is a favorite of many people now. I believe it was first collected in Cornwall England.
I loved singing this in our Church choir in the 80s. It is so much fun to sing!
There is no evidence that this was ever a "pagan" song. The song was first published in a collection in "Joshua Sylvester"'s Christmas Carols (1861); he said that he had got the text from a broadside of c. 1710, which is as far back as the song can be traced. The holly is one of the most popular Christmas evergreens. The holly tree was known to medieval monks as the "Holy Tree" because it was believed to keep evil spirits away. It was also believed to protect a home from lightening. The early Romans decorated their hallways with holly garlands during the mid-winter feast of Saturnalia. Holly later became the emblem of eternal life; the pointed leaves of the holly represented the crown of thorns worn by Jesus; the red berries symbolized the drops of blood shed. Holly also came to represent the biblical burning bush in which God appeared before Moses.
Traditionally, holly should be introduced to the house before Christmas Eve and removed on the Twelfth Night. In the language of flowers it is the symbol of domestic happiness.