I Wonder as I Wander



I wonder as I wander out under the sky
How Jesus the Saviour did come for to die
For poor on'ry people like you and like I;
I wonder as I wander out under the sky

When Mary birthed Jesus 'twas in a cow's stall
With wise men and farmers and shepherds and all
But high from God's heaven, a star's light did fall
And the promise of ages it then did recall.
If Jesus had wanted for any wee thing
A star in the sky or a bird on the wing
Or all of God's Angels in heaven to sing
He surely could have it, 'cause he was the King
Sources differ as to the early history of the carol, although its collection is attributed to folk singer, John Jacob Niles. He composed the piece in 1933, influenced by three lines of a folk song sung to him by a girl while working as a surveyor in Appalachia.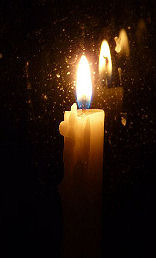 Copyright 2002 , Jim & Beth Boyle, All Rights ReservedNo part of this website may be used for any purpose ( including using images ) without written consent froThe Rams Horn