Sans Day Carol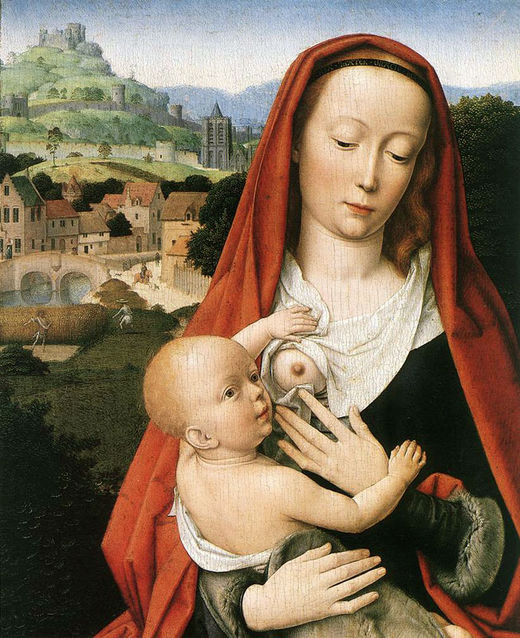 THE HOLLY BEARS A BERRY
(SANS DAY CAROL)
Now the Holly bears a berry as white as the milk
And Mary bore Jesus, who was wrapped up in silk.
cho: And Mary bore Jesus Christ our Saviour to be
And the first tree in the greenwood, it was the holly.
Holly, holly,
And the first tree in the greenwood it was the holly.
Now the Holly bears a berry as green as the grass
And Mary bore Jesus, who died on the cross.
Now the Holly bears a berry as black as the coal
And Mary bore Jesus, who died for us all.
Now the Holly bears a berry as blood is it red
Then trust we our Saviour who rose from the dead.
I learned this in The Presbyterian Church in the 80s! It was discovered in a wonderful old stack of sheet music from the early 20th Century. One of the new Choir directors discovered the musty sheet music buried in the file cabinets! This is splendid when sung in parts! It was called Holly Berry, Holy Berry by the publisher, perhaps to keep folks from thinking it was a bit too earthy and secular! It is rather a surprise knowing how conservative and rigid the Presbyterians could be in the first half of the 20th Century. I say that in kindness as I am from an old Presbyterian Familty!

This carol was so named because the melody and the first 3 verses were first transcribed in the 19th century from the singing of a villager in St. Day (also Sans Day, or St. They - named after a Breton saint venerated in Cornwall) in the parish of Gwennap, Cornwall. A 4 stanza version in Cornish was subsequently published ('Ma gron war'n gelinen') and the fourth stanza of this version was soon translated and added to the first 3.
The holly is one of the most popular Christmas evergreens. The holly tree was known to medieval monks as the "Holy Tree" because it was believed to keep evil spirits away. It was also believed to protect a home from lightening. The early Romans decorated their hallways with holly garlands during the mid-winter feast of Saturnalia. Holly later became the emblem of eternal life; the pointed leaves of the holly represented the crown of thorns worn by Jesus; the red berries symbolized the drops of blood shed. Holly also came to represent the biblical burning bush in which God appeared before Moses.
Traditionally, holly should be introduced to the house before Christmas Eve and removed on the Twelfth Night. In the language of flowers it is the symbol of domestic happiness.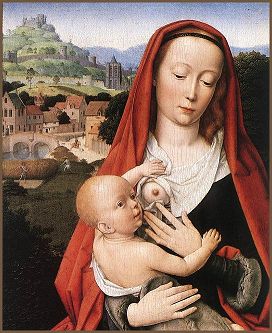 Madonna and Child
Gerard David
1490
Oil on panel
Berlin, Staatliche Museen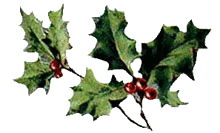 Motif of Virgo Lactans (Madonna del Latte) - Madonna breastfeeding her Child. Lactans iconography probably derives from Egypt with the statues of sitting Isis who is nursing her son Horus. This iconography became very popular again in 15th and 16th century.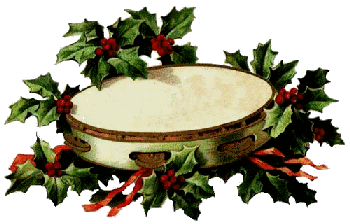 Great Art at