The Selkirk Grace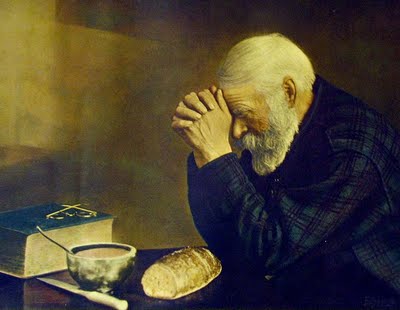 Although the "Selkirk Grace" is attributed to Robert Burns, a version of this stanza was known in the 17th century as the Galloway Grace or the Covenanters' Grace and was said in Lallans (the Lowland Scots dialect). It is this version (version (1) below) which is usually used at Burns Suppers. Traditionally, Burns is said to have delivered an extempore version in Standard English at a dinner given by the Earl of Selkirk (version (2) below).

Robert Burns also composed other graces and two of these are shown below.



Selkirk Grace (1)

Some hae meat and canna eat,

And some wad eat that want it;

But we hae meat, and we can eat,

Sae let the Lord be thankit.

The last line is often varied to read-

And sae the Lord be thankit



Selkirk Grace (2)

Some have meat and cannot eat,

Some cannot eat that want it;

But we have meat and we can eat,

So let the Lord be thankit.



A Grace Before Dinner

O thou who kindly dost provide

For ev'ry creature's want!

We bless the God of Nature wide,

For all Thy goodness lent.

And if it please Thee, heavenly Guide,

May never worse be sent;

But, whether granted or denied,

Lord, bless us with content.



A Grace After Dinner

O Thou, in whom we live and move,

Who made the sea and shore,

Thou goodness constantly we prove,

And, grateful, would adore.

And, if it please Thee, Power above!

Still grant us with such store

The friend we trust, the fair we love,

And we desire no more.



My personal favorite however its this one by Burns

O Lord, when hunger pinches sore,

Do thou stand us in stead,

And send us, from thy bounteous store,

A tup or wether head! Amen.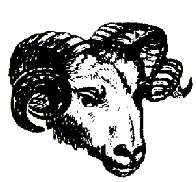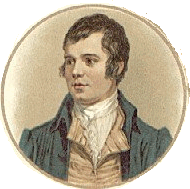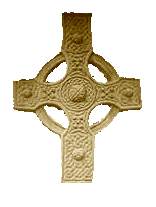 Fide et amore
By faith and love











'Feuch air fear coimhead Israil

Cadal chan aom no suain.'

(The Shepherd that keeps Israel

He slumbers not nor sleeps.)




We hope you enjoyed this and go to the site whereyou can sample many of these ancient prayers and incantations. Very special thanks to A' Chiste Ghaidhlig for this material.