Rune Before Prayer



RUNE BEFORE PRAYER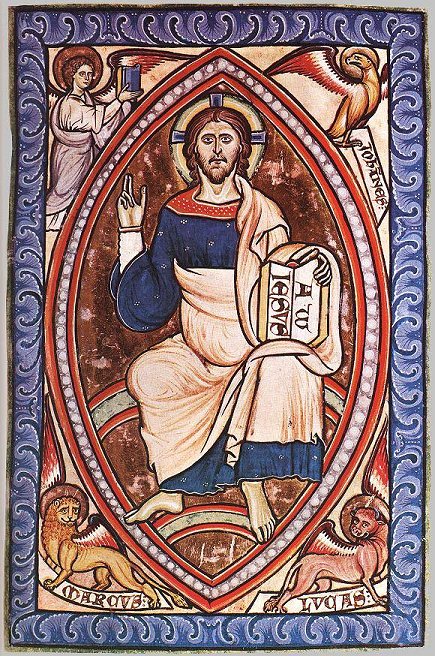 I am bending my knee

In the eye of the Father who created me,

In the eye of the Son who purchased me,

In the eye of the Spirit who cleansed me,

In friendship and affection.

Through Thine own Anointed One, O God,

Bestow upon us fullness in our need,

Love towards God,

The affection of God,

The smile of God,

The wisdom of God.

The grace of God,

The fear of God,

And the will of God

To do on the world of the Three,

As angels and saints

Do in heaven;

Each shade and light,

Each day and night,

Each time in kindness,

Give Thou us Thy Spirit.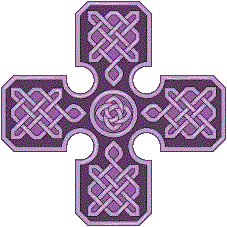 RANN ROMH URNUIGH

Ta mi lubadh mo ghlun

An suil an Athar a chruthaich mi,

An suil an Mhic a cheannaich mi,

An suil an Spioraid a ghlanaich mi,

Le caird agus caoimh.

Tre t'Aon Unga fein a Dhe,

Tabhair duinn tachar 'n ar teinn,

Gaol De,

Gradh De,

Gair De,

Gais De,

Gras De,

Sgath De,

Is toil De,

Dheanamh air talamh nan Tre,

Mar ta ainghlich is naoimhich

A toighe air neamh.

Gach duar agus soillse,

Gach la agus oidhche,

Gach uair ann an caoimhe,

Thoir duinn do ghne.



"Prayer is not a way of making use of God; prayer is a way of offering ourselves to God in order that He should be able to make use of us. It may be that one of our great faults in prayer is that we talk too much and listen too little. When prayer is at its highest we wait in silence for God's voice to us; we linger in His presence for His peace and His power to flow over us and around us; we lean back in His everlasting arms and feel the serenity of perfect security in Him."

- William Barclay



About Icons

Icons are really like a language, a visual language. If you take the time to learn about the symbolism in them you will speak the language too. They are not graven images meant to be worshiped. The position of Christ's hand, the presence of the symbolic animals that represent the authors of the four gospels, Mary with the baby Jesus ect., are all presented in such a way that the Christian who speaks the visual language is transported as by a psalm or prayer. Like getting on ones knees or burning a candle, icons can set your mind on God and help you reach out to Him. The Saints who are often represented in icons are viewed the same way. If you think on the sacrifice and the lives they led in devotion to Christ you can pray and meditate. I was raised in the Presbyterian Church and was once very reluctant to have anything to do with icons but being a student of art my whole life I found the Gospel came alive through the visual arts as well as music and prayer. There is nothing to fear. No one worships a hymn but a moving piece of music can bring you closer to God. An icon is the same as a piece of music, it can bring you closer to God and increase your faith. I have an Icon of Christ over my computer desk and I glance at it often as I work. I frequently pause and pray when this happens.
The ancient Celtic artists painted beautiful icons that are less well known than those venerated by the Eastern Church. The Book of Kells and Lindesfarne contain many images that are not unlike those painted by Greek, Coptic and Russian Christian artists and are also very rich is their Christian symbolism. The images on the high crosses of Ireland, England, Scotland and Wales often have whole Biblical stories carved in picture glyphs on them.
-Beth Maxwell Boyle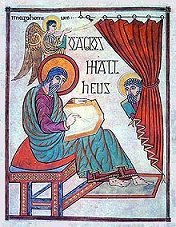 We hope you enjoyed this and go to the site where you can sample many of these ancient prayers and incantations. Very special thanks to A' Chiste Ghaidhlig for this material. Peace and Joy to you and yours- Beth Maxwell Boyle












Beannachd Dia dhuit
(blessings of God be with you)