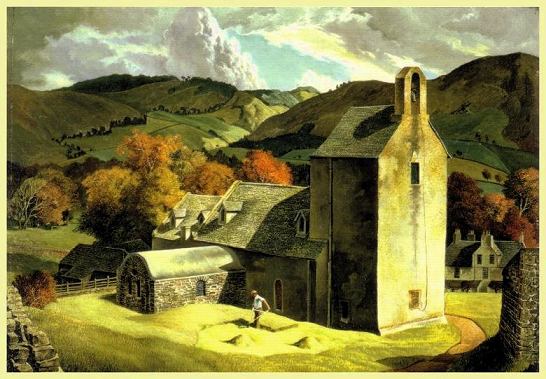 Stobo Kirk
James McIntosh Patrick
1936
One of the oldest churches in the Borders, and of historical importance. Much of the present building dates from 12th century. It stands on the site of a 6th-century church reputedly founded by St Kentigern (St Mungo). The 12th-century building comprised nave, sanctuary and tower, the latter rebuilt from first floor level, probably 16th century. Major restoration in 1863, John Lessels. North aisle chapel restored in 1929, James Grieve. A new stone floor laid and a meeting room formed at 1rst floor level of the tower in 1991. Linked with Broughton, Tweedsmuir and Skirling and united with Drumelzier. Stands 100 yards from B712, off A72, four miles west of Peebles or off A701, one and a half miles south of Broughton.
Sunday Service: 11.30am
Church of Scotland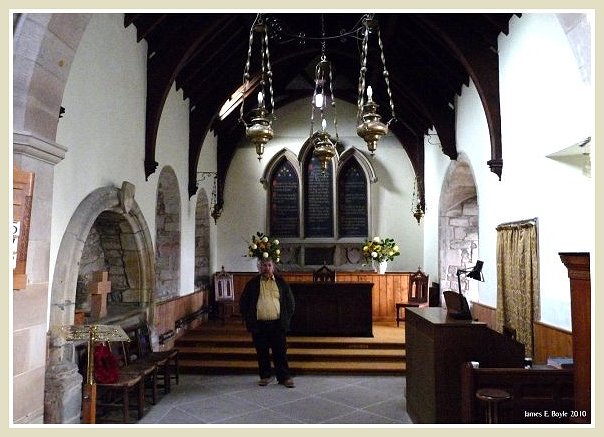 Stobo
by Peebles
Peeblesshire
EH45
Scotland
For information on access, telephone Mrs Loudon Hamilton 01721 740393, or Rev Rachel Dobie 01899 830331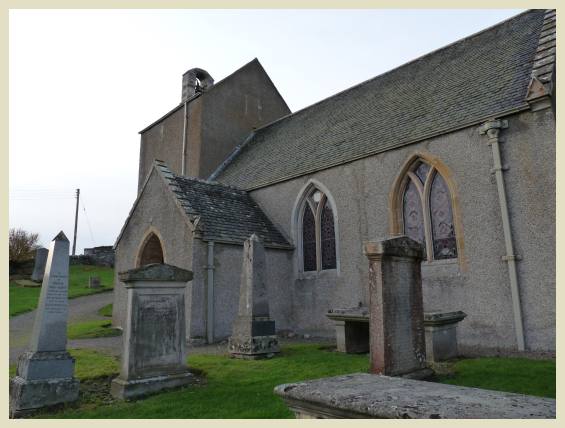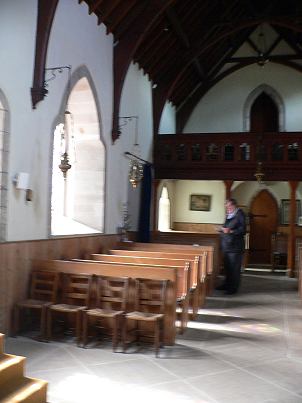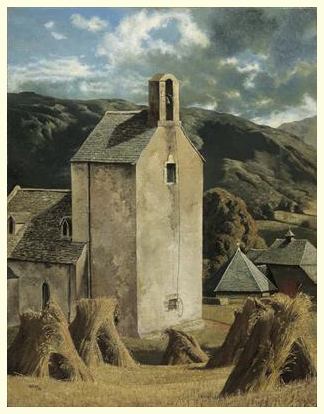 James McIntosh Patrick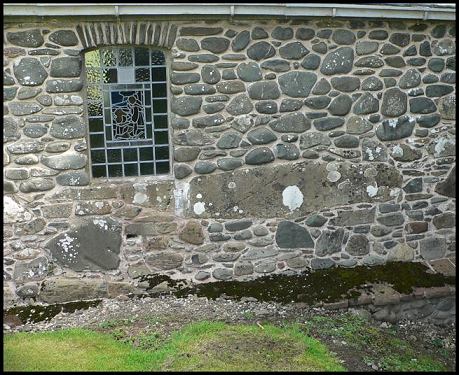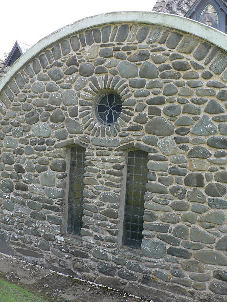 Kentigern was born at Culross in Fife. He was brought up by Saint Serf at his monastery there. Much of his early life is more legend than fact but it is said that he was the son of a pagan king of Gododdin in Lothian. His mother was cast adrift on a coracle in the Firth of Forth which was washed ashore in Culross in Fife where she gave birth to a son.
Looked after by St Serf in a nearby monastery, he was named Kentigern but his nickname St Mungo ("dear friend") is used more frequently. He became a missionary on the Clyde under the patronage of the Christian King of Strathclyde, Rydderach Hael, who procured his consecration as bishop. For some thirteen years he lived an austere life in a cell on the banks of the Molendinar Burn, making many converts by his holy example and his preaching. A community was established there and it grew to become the town and then the city of Glasgow.
As a missionary, he was building on the early Christian church left by the Romans. In 543 he became bishop of Cumbria which at that time straddled what has become the border of Scotland and England. He is reputed to have been a widely travelled bishop in the 6th century and to have founded many churches, including Stobo.
Kentigern spent several years in Wales and is said to have met St David, the patron saint of Wales. He returned to Scotland and is reported to have met St Columba.
In medieval times, Stobo was part of the See of Glasgow, and the Rector of Stobo owned Stobo Manse in Drygate.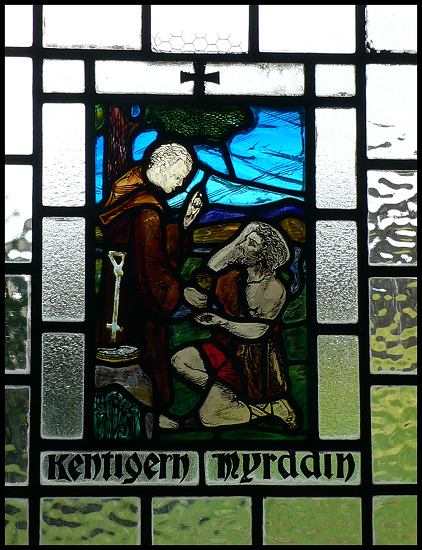 One local tradition tells that St Mungo baptised Merlin Sylvestris on a large boulder known as the "altar stone" a few miles to the east. This Merlin was a pagan, nature-loving bard who lived in exile in the woods of Upper Tweeddale and who was one of the two pseudo-historical figures that were later merged to become Merlin of Arthurian legend. This stained-glass window in the kirk commemorates this legend. Some 12th century features still survive, including 'single light' windows in the chancel and plain semi-circular doorways in the south and north walls. Traces of original red medieval wall paint can be seen, for example, on the stonework of the Norman windows in the chancel's north wall, which recalls how decorative medieval churches were in contrast to their post-Reformation successors. The churchyard also contains some interesting gravestones, including that of a local soldier, John Noble (died 1823), whose gravestone has a carving of him carrying his musket.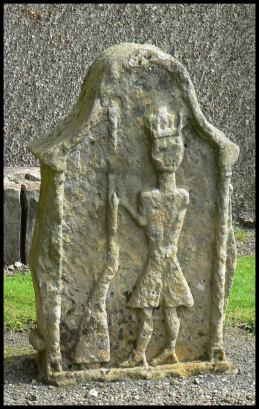 Watch the Video about the Legend